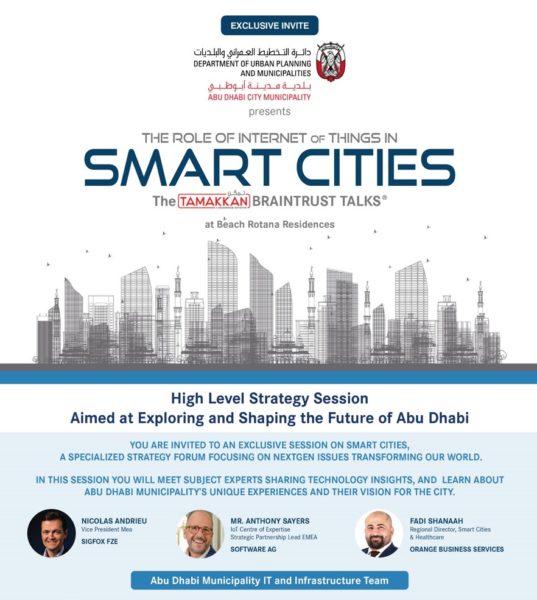 The Tamakkan BrainTrust was formed in 2005 to serve as a catalyst for growth and innovation, providing government and business leaders with essential insight and access to high level guidance on strategic and fast-moving topics.
We have been able to respond rapidly to provide mission critical information through a dynamic network of highly qualified individuals who share their knowledge and expertise. Our BrainTrust sessions have assembled small and larger groups of experts in multi-disciplinary fields to engage in candid discussion and debate on issues that are transforming our everyday experiences and transforming the world.W
We have worked with government and public entities, as well as industries that include telecom, healthcare, finance, retail, education, infrastructure and real estate.
Date: 18 September 2018
Time: 6:30 pm – 8:30 pm
Venue: Beach Rotana Residences
[AN EXCLUSIVE EVENT]