David Allison on October 31, 2019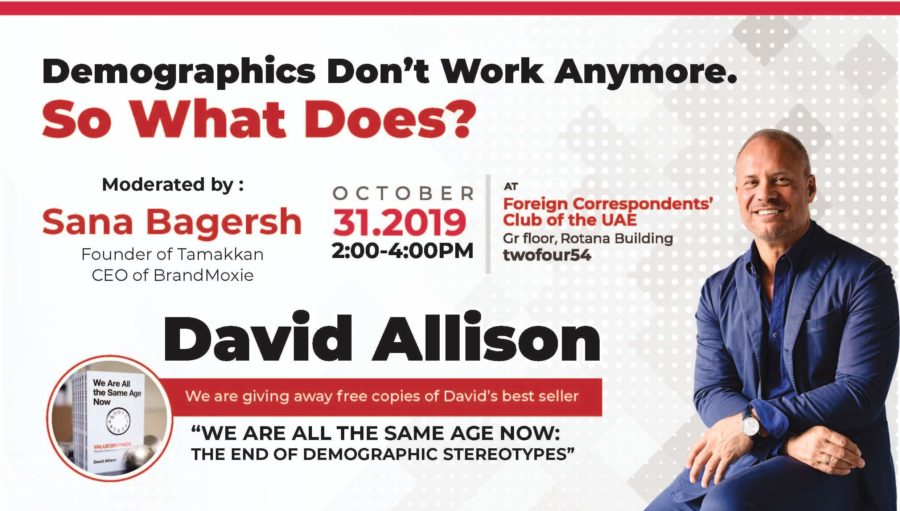 The best-selling author, advisor, and speaker who founded Valuegraphics, the first global database that measures what everyone in the world truly cares about. After a 30-year career working with some of the biggest brands in the world, he set out to erase our reliance on demographic stereotypes as a method of understanding each other.
Learn how Valuegraphics adds a deeper layer of understanding to demographic profiles,
Hear about other organizations that have used this data
Take home a system that will help you meet your objectives more effectively.
---
Tamakkan Workshop
---
Recent Events