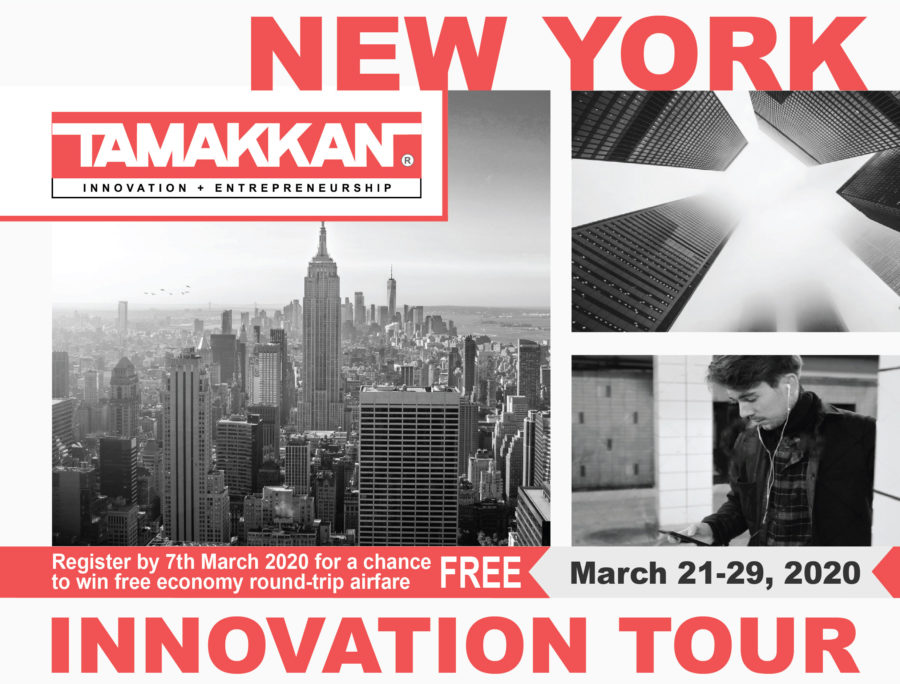 This is a seven-day programme for all the entrepreneurs to experience the latest trends and ideas that will shape the future of their industry. The tour includes access to the Metropolitan Museum, one of the world's largest and finest art museums.
March 21
Departure from Abu Dhabi/Arrival In New York
March 22
Welcome Brunch & Central Park Tour
Tour of the historic New York City landmark, which was completed in 1876 to serve as the "lungs of the City."
March 23
7:00 AM – 5:30 PM
Wall Street Green Summit 2020
The 2020 Wall Street Green Summit is the "one-stop shop" to come up to speed on the latest developments in Green Innovation and Finance. The event is aimed at building the sustainable finance system for responsible investing and the changing role of business in sustainability.

Agenda Highlights:
• Next Frontiers in Sustainable Finance and Innovation
• Renewable Energy Finance
• Smart Cities Solutions
• ESG Metrics and Corporate Valuations
• Impact Investment Fund Strategies
• Applications in Fintech, Agtech & Energytech
• How to Implement the Sustainability Development Goals (SDGs)"
6:00 PM- Evening
Personal Leisure Time
March 24
10:00 AM-1:00 PM
Intrapreneurship Workshop: Fostering Agility within Governments & Corporations
Invest in yourself and your team by attending the Intrapreneurship Workshop: Fostering Agility within Governments & Corporations to help you create and develop "entrepreneurial" ideas for your company that leverage your own assets, interests as well as customer needs and organizational strategy. This workshop will cover innovation within large organization through strategic, agile methods.
7:00 PM
Tour of New York's acclaimed Theater District and Broadway Show
March 25
10:00 AM -1:00 PM
User Experience Workshop: Putting the Customer First at Every Stage of the Product Lifecycle
UX design is about delighting users by anticipating their needs and giving them something they didn't think to ask for. This workshop will cover consumer-centric product development and service as a pillar of consumer loyalty.
4:00 PM -6:00 PM
Tour of New York's iconic Metropolitan Museum, the largest in the United States.
7:00 PM
Group Dinner
March 26
Morning-Noon
Personal Leisure Time
1:00-5:30 PM
Columbia University BRITE Conference
The BRITE Conference at Columbia University's Center on Global Brand Leadership annually brings together people from branding, innovation and technology. This is the 13th edition which would feature the unique blend of speakers and participants who will discuss how business, society, and technology are shaping new innovations and creating brand impacts.
Agenda Highlights:
• Leadership and Business Purpose
• How to Spot Business Inflection Points
• Strategically Marketing to Emotions
• Leveraging Neurodiversity as a Strategic Advantage
• The Business and Societal Impacts of Longevity
• Designing for Resiliency in an Urban World
• Next Steps in Digital Business Strategy
6:00 PM – Evening
Personal Leisure Time
March 27
8:00 AM- 5:30 PM
NYU Fintech Summit
NYU Stern's Fubon Center for Technology, Business and Innovation, and its Fintech initiative, will host Stern's fourth annual FinTech Conference on Friday, March 27, 2020. This year's conference will focus on Global Fintech 2020: No Borders, No Barriers. Designed for leaders in fintech, this interdisciplinary program will examine the crosscurrents, challenges, and opportunities in this complex and continuously evolving ecosystem.
Conference Agenda Highlights
• Keynote speakers: Morningstar CEO Kunal Kapoor and Transferwise's Head of Banking Andrew Boyajian
• Faculty presentations on blockchain and AI in Finance
• Panels and FinTech product demos stacked with top FinTech business leaders
• Top FinTech investors
• Breakout table talks with leading FinTech startups."
6:00 PM – Evening
Personal Leisure Time * Islamic Cultural Center Mosque
March 28
9:00 AM- 5:00 PM
Shift Series Conference (Microsoft)
Shift Series is a gathering of social entrepreneurs & intrapreneurs to discuss the future of business and social impact. Shift Series brings together young social entrepreneurs & intrapreneurs from Social Impact 360's network of 15 college chapters, young business world changers, Social Impact 360 alumni from top companies like Google, Visa, Tesla, and Deloitte, social enterprises, CSR experts, and more to discuss the movement of business for good. The main objective of the conference is to empower student entrepreneurs to network, build, and launch.
6:00 PM – Evening
Brooklyn Bridge/Dumbo
Once the world's longest suspension bridge, the iconic Brooklyn Bridge was completed in 1883 as the first roadway connecting Manhattan to Brooklyn.
March 29
Departure from NY/Arrival in Abu Dhabi